IMPORTANT NOTE
: Dr. Tenpenny has JUST released
her newest eBook
. I encourage everyone to join the Vaxxter newsletter and get your copy before it is gone.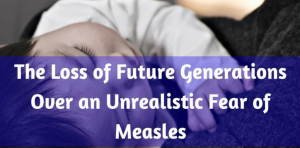 Family, friends and organizers gathered for a vigil at Cedars-Sinai Medical Center on Friday after 39-year-old Kyira Dixon Johnson died at the hospital following a C-section delivery.
Mary Beth McDade reports for the KTLA 5 News at 10 on June 23, 2017.

Comments
comments