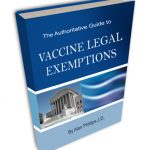 FINALLY
 -- Comprehensive, authoritative information about
vaccine exemptions you can trust
, from Alan Phillips, J.D., a leading vaccine rights attorney with years of experience helping clients throughout the U.S. legally avoid vaccines in a wide variety of vaccine-refusal settings. Recommended By Dr. Tenpenny
---
Donald Trump is holding a press conference right now. And he hasn't let anyone down. He immediately attacked Pharma.
"Pharma has a lot of lobbyist, a lot of power…"
Additionally, he stressed again he will be working hard to put Americans back to work.
"I will be the greatest job producer ever…"
He also didn't leave out our veterans…
"Our veterans have been treated horribly…"
When asked about conflicts of interests existing in his cabinet appointees?
"We have one of the great cabinets ever put together…"
---
-before they silence us...
---
Please follow and like us:
Comments
comments