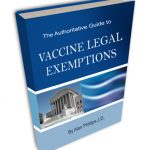 FINALLY
 -- Comprehensive, authoritative information about
vaccine exemptions you can trust
, from Alan Phillips, J.D., a leading vaccine rights attorney with years of experience helping clients throughout the U.S. legally avoid vaccines in a wide variety of vaccine-refusal settings. Recommended By Dr. Tenpenny
---
Dr. Ed Group joins Alex Jones in studio to answer questions regarding vaccine safety and how to opt out for your children.
Help us spread the word about the liberty movement, we're reaching millions help us reach millions more.

Subscribe now and receive 3 Free Dr. Tenpenny eBooks!

---
-before they silence us...
---
Please follow and like us:
Comments
comments