To many, the medical industry has become an idol, or maybe even a G_d  – something or someone to be worshiped and obeyed without question.
People feel incompetent in their own cognitive, rational thinking. Even when adverse reactions occur to their child, right before their eyes, parents continue to vaccinate when their underinformed, possibly health-insurance coerced doctors assure them the cause of their child's illness was not the vaccine.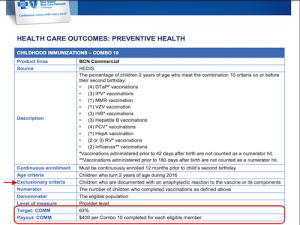 Parents have lost the ability to trust their own judgment. They are scared to question or go against their pediatrician's recommendations, a perceived, G_d-like "authority figure." They have been so ridiculed, so filled with fear about the unlikely serious ramifications of a transient infection, they freeze…and fold.
They don't trust their own research, their own intuition, and often times, they don't even trust their own common sense.
Parents who do not vaccinate are NOT afraid. They trust the body's ability to be strong, resistant, and resilient. They take care of their health – and the health of their children – with good nutrition, fresh air, plenty of sleep, lots of love and laughter.
The effect of love is profound and has an effect on health and the immune system. The book, A General Theory of Love, demonstrates that from earliest childhood, our brains link with people and pets that are close to us, establishing life-long emotional patterns that are as distinctly unique as our fingerprints.
The expression, "laughter is the best medicine," has been around for a long time. There are many books on the market by the same name, but this book is one of my favorites. Laughter decreases stress hormones, increases immune cells and releases lymphocytes into circulation, increasing the resistance to infections. Parents can shape this development in their children and by creating happiness, health flourishes.
Parents who choose to not vaccinate are empowered. They are do not feel their children are victims, subjected to every virus and bacteria that comes their way. They are NOT afraid to NOT vaccinate.
The irony is how vaccine advocates call "anti-vaxers" fear mongers. It's the healthy, unvaccinated kids will have the last laugh.
Pun intended.
---
Support Vaxxter
Your Donation Helps Us Fight Censorship And Remain Ad-Free
Help Us Fight
If you prefer snail mail instead, make donation checks payable to CHOONADI, LLC, owner of Vaxxter.com 7380 Engle Road Middleburgh Hgts, OH 44130
---