It is Christmas morning. Merry Christmas, folks. But for some, pushing vaccine propaganda even extends into the morning of such a blessed day. Some kids, right now, are opening up gifts under Christmas trees laden with vaccine ornaments. Because even though your kid most certainly is fully vaccinated, you probably wanted to make sure any kids who happened upon your house throughout the holiday season thought about vaccination schedules. Or maybe no other kids visited your house this year because your house is the house everyone in the neighborhood avoids. Mostly because you hang dumb vaccine ornaments on your Christmas tree.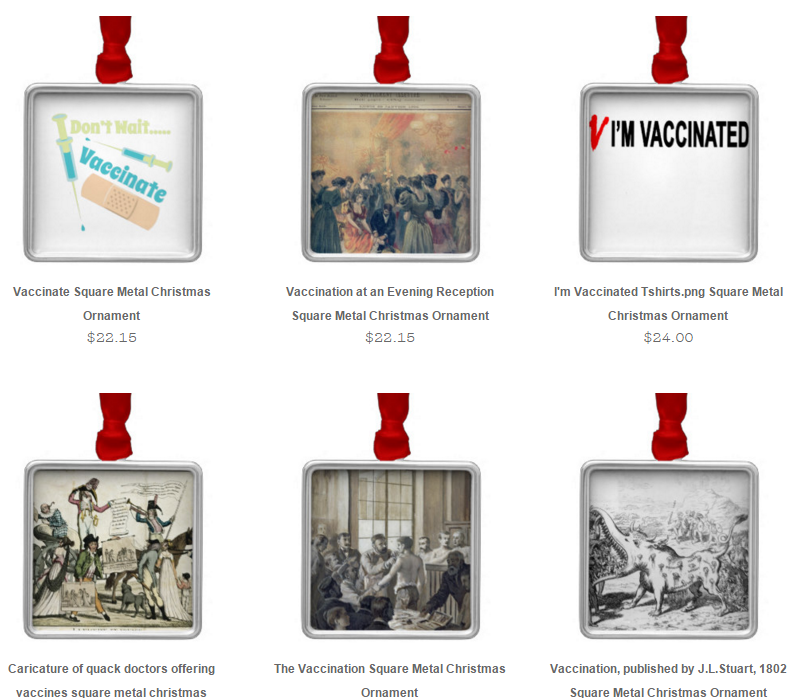 The website, Zazzle.com has these up for sale here. Nothing says Christmas more than old men from the 1800's sticking needles in young boys.
There was, of course, one anti-vaccination ornament for those who wish to ruin their Christmas trees on the good side of the issue.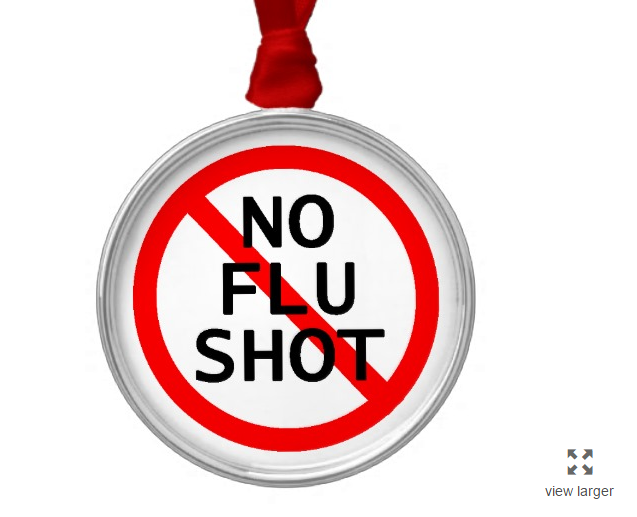 I think I will stick with the old fashioned bells, drums, Santas, elves and star wars figurines.  My anti-vaccination spirit is captured without desecrating a tree with junky looking ornaments.
But to each their own. Merry Christmas.
---
Support Vaxxter
Your Donation Helps Us Fight Censorship And Remain Ad-Free
[give_form id="5471"] If you prefer snail mail instead, make donation checks payable to CHOONADI, LLC, owner of Vaxxter.com 7380 Engle Road Middleburgh Hgts, OH 44130

---