IMPORTANT NOTE
: Dr. Tenpenny has JUST released
her newest eBook
. I encourage everyone to join the Vaxxter newsletter and get your copy before it is gone.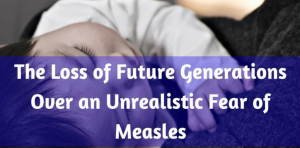 Tetyana Obukhanych, PhD, is the author of the book Vaccine Illusion.  She has studied immunology in some of the world's most prestigious medical institutions. She earned her PhD in Immunology at the Rockefeller University in New York and did postdoctoral training at Harvard Medical School, Boston, MA and Stanford University in California.
Dr. Obukhanych offers online classes for those who want to gain deeper understanding of how the immune system works and whether the immunologic benefits of vaccines are worth the risks:  Natural Immunity Fundamentals.
Comments
comments