Ashley Glass, a reporter for ABC Action News, took to Facebook following what she claims is a bad reaction, or injury, to a flu shot. Her symptoms appear to be a bruised arm, which is listed as a common side effect resulting from flu shots.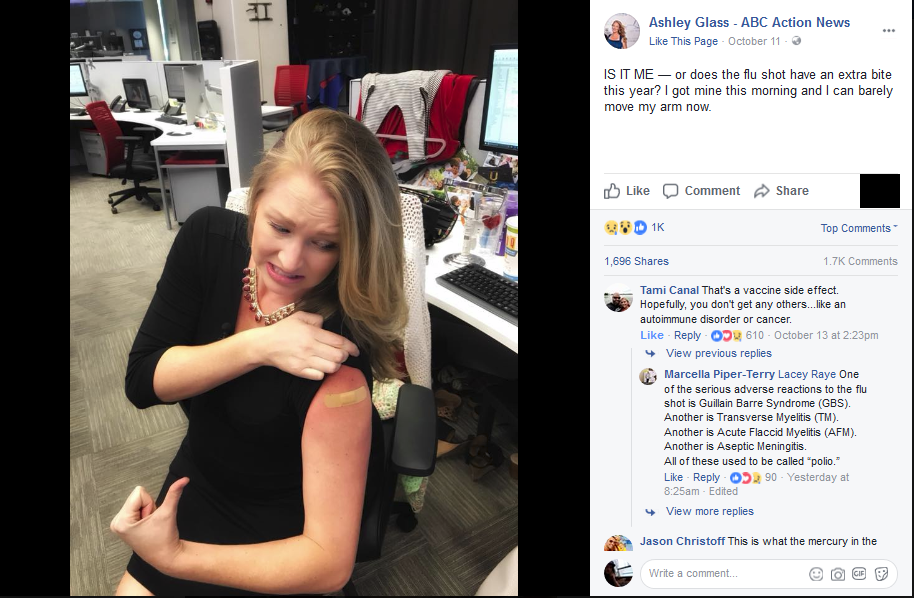 The eruption of comments was fast and furious, to say the least. Many people were advising that the flu shot is a toxic endeavor, and the support for those comments were through the roof.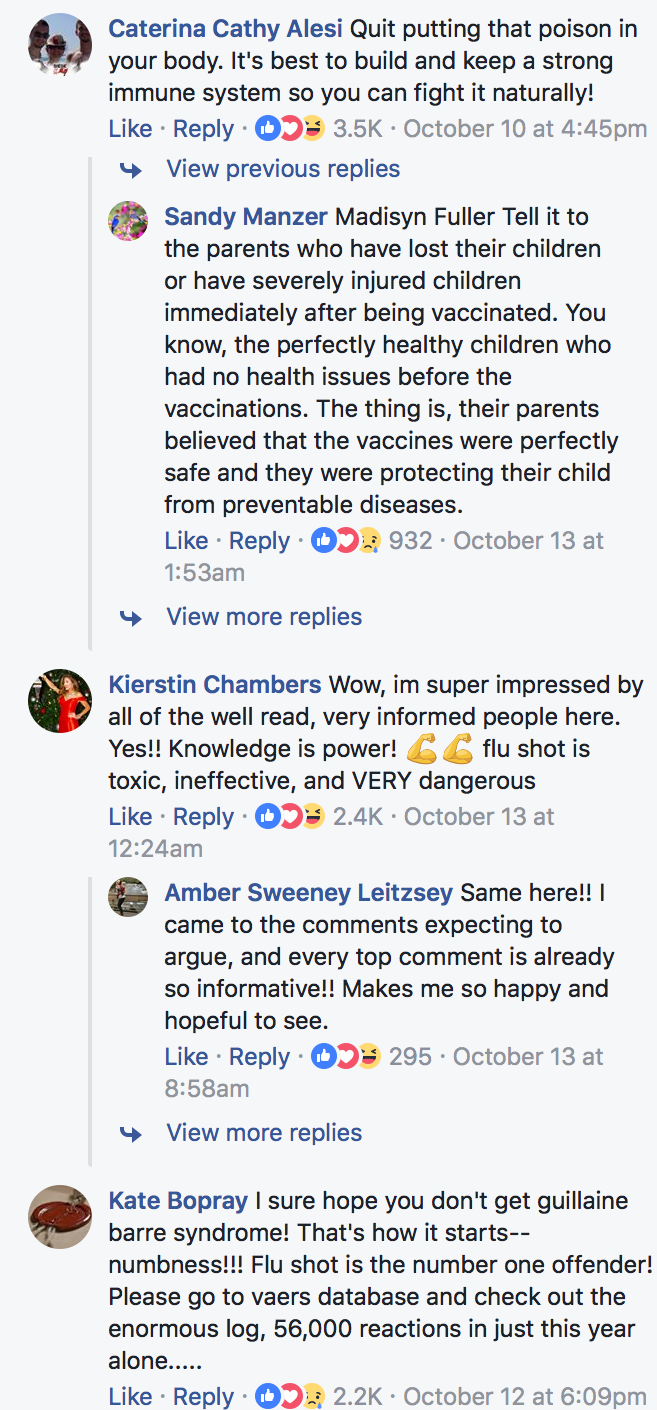 Here's another:
Laura: Some reporter. Didn't even investigate what was actually in the flu shot or how ineffective and dangerous it was. Ashley Glass – ABC Action News
Glass has yet to respond to the fallout from the picture. The flu shot commonly comes under intense scrutiny on an annual basis for failing to stop plenty of flu cases. There is a growing mainstream sentiment that's not favorable for the shot. People often complain of Ashley's symptoms after receiving the shot, many are unable to move their arm for extended periods of time.
I'm going to stick to my healthy diet that includes oranges, sunshine, and exercise.
---
Support Vaxxter
Your Donation Helps Us Fight Censorship And Remain Ad-Free
Help Us Fight
If you prefer snail mail instead, make donation checks payable to CHOONADI, LLC, owner of Vaxxter.com 7380 Engle Road Middleburgh Hgts, OH 44130
---