Minnesota officials are experiencing backlash after appointing "anti-vaccine advocates" to a state council on autism.
The MN Autism Council, formed by State senator Jim Abeler, aims to address issues involving "treatment, educational options, employment opportunities, independent living, and more." Minnesota's autism rate is 1 in 42, which is below the standard national rate of one 1 in 59.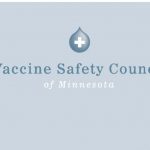 The council does not have any public agenda points regarding vaccines, however, some of the council's appointees are said to question vaccine safety. Of the 30 total members, two are rumored to be vaccine skeptics.
One member, Wayne Rohde, also heads up the Vaccine Safety Council of Minnesota.
Rhode told the star tribune, "We're not about causation within the council. The council is all about how to deal and help those who are afflicted, and their families and those who provide services," he said.
Some other council members are angry by the two members who question vaccines.
"Even if it's not something that's discussed or that a policy is going to come out of, giving them this large contingency on this council is dangerous. It's giving credence to a theory that's false," council member Noah McCourt told the Star Tribune.
How "two members" are a "large contingency" remains unclear.
Much of the furious rhetoric and debate is fueled by a 2017 measles "outbreak."
---
Support Vaxxter
Your Donation Helps Us Fight Censorship And Remain Ad-Free
[give_form id="5471"] If you prefer snail mail instead, make donation checks payable to CHOONADI, LLC, owner of Vaxxter.com 7380 Engle Road Middleburgh Hgts, OH 44130

---