The annual contemplation over why the flu shot consistently fails is making headlines again. This time, the folks at Science Magazine have created an article and video over the shot's consistent failures to protect people from the flu. What's odd is that the article and video seem to back the flu shot's administration and use, but condemn it for failing to work.
The influenza virus has yet to hit the Northern Hemisphere, but flu vaccine season is already in full swing, with banners outside pharmacies urging: "Get Your Flu Shot Now." What's not advertised, however, is just how lackluster the vaccine is. The most commonly used flu shots protect no more than 60% of people who receive them; some years, effectiveness plunges to as low as 10%. Given that a bad flu season can kill 50,000 people in the United States alone, "10% to 60% protection is better than nothing," says Michael Osterholm, an epidemiologist at the University of Minnesota in Minneapolis. "But it's a terribly inadequate vaccine for a serious public health threat." Now, researchers are striving to understand why it fails so often—and how to make a markedly better one.
Essentially, the article inquires and even suggest change regarding the production of the flu shot months in advance of use. They claim the virus mutates during the manufacturing time. This, of course, makes sense, however, it is odd to see that they continue to push for people to use the product even in the face of proven failure.
The entire video's point is that the flu shot fails, yet it ends like this: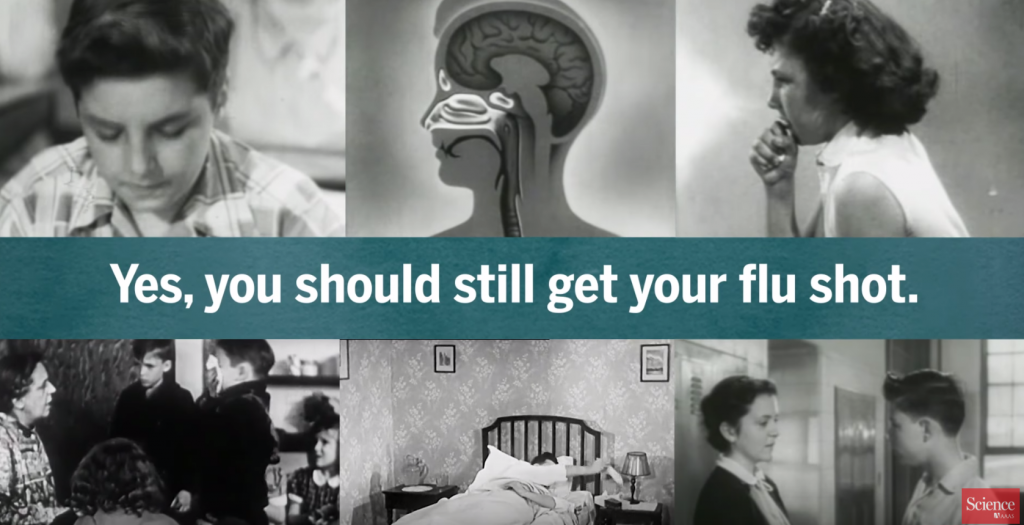 It feels just a bit absurd. Something tells me that this article gets removed. Or, at the very least, "updated" in a way that makes it less harsh.
---
Support Vaxxter
Your Donation Helps Us Fight Censorship And Remain Ad-Free
Help Us Fight
If you prefer snail mail instead, make donation checks payable to CHOONADI, LLC, owner of Vaxxter.com 7380 Engle Road Middleburgh Hgts, OH 44130
---