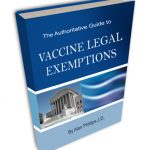 FINALLY
 -- Comprehensive, authoritative information about
vaccine exemptions you can trust
, from Alan Phillips, J.D., a leading vaccine rights attorney with years of experience helping clients throughout the U.S. legally avoid vaccines in a wide variety of vaccine-refusal settings. Recommended By Dr. Tenpenny
---
Everyone prepare to be afraid…
Texas Health Officials have reported the potential that "tens of thousands" of people may have been exposed to Mumps. The report claims that one person infected with Mumps attended the National Cheerleaders Association All-Star National Championship in Dallas.
They are claiming that this one individual has put at risk persons from 39 states and nine countries. Letters have been disseminated by the Texas Department of State Health Services to all persons who attended the events, according to Dallas News.
They are saying it may be "a matter of time" before more infections arise, however, so far, no one has reportedly been infected.
23,655 athletes
2,600 coaches
1320 teams
39 states
9 countries
1 competition

NCA All-Star Nationals 2018 #theworkisworthithttps://t.co/FfCLWtfKUP

— NCA Updates (@NCAupdates) February 28, 2018

This feels a bit like fear-mongering to me.
---
-before they silence us...
---
Please follow and like us:
Comments
comments